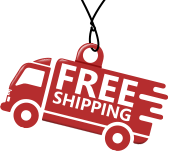 Free Shipping
How to "Adult-Proof" Your Home for Older Loved Ones
by

-

February 06, 2018

-
Anyone who has children can remember toddler-proofing your home to protect little ones from falls, scrapes and head bumps. Now, you may once again have to rethink the layout of your living space as the older adults in your life increasingly rely on you and other family members for care and shelter.
Here are a few ways you can adult-proof your home to protect your older adult from falls and injury:
Eliminate clutter and sharp edges: Scatter rugs, pet toys, bookshelves, dressers and other obstacles can lead to scrapes, bruises and potentially hazardous falls. Do a complete walkthrough of your home to scout out tripping hazards and other unsafe obstructions.
Clear a pathway to common living areas: Your older adult enjoys socializing with the family, so make shared living spaces easy to access. Provide a special chair by the TV or fireplace that is easy to get into and out of. Make sure they have ample space to navigate from room to room.
Install a stair lift: If you have a multi-level home, stairs can present a huge obstacle to a disabled older adult. If possible, install a stair lift that is easy to access and operate.
Use a ramp: Older adults need fresh air and sunshine to stay healthy. Make it easy for them to access outdoor areas by installing a ramp that leads to a deck or patio. Modular and threshold ramps are easy to install, and they give your older adult a sense of independence.
Equip your bathroom with safety features: Your bathroom is one of the most hazardous places in your home for an older adult. Installing grab bars near the toilet and in the shower can help prevent falls and accidents.
Devise an emergency plan: In the event of a disaster, you should have an emergency evacuation plan for your older adult. Who will be responsible for them, how will they be evacuated, and to where. Run a "drill" to work out bugs in your plan.
Creating a safe environment for your older adult will provide them with security and improve the quality of life for your entire family. Certhealth offers practical solutions to in-home safety issues. Browse our site for everything from wheelchairs and walkers to handrails and stair lifts. At Certhealth, we understand what it takes to care for older adults, and we are dedicated to providing quality products that meet your needs.

Fast Delivery
Same day delivery as soon as possible

Special Discount
Get attractive offers day by day

Secure Checkout
Fully secured SSL checkout technology

Money Returns
100% Money back guarntee