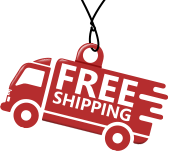 Free Shipping
10 Ways to Make Your Bathroom Safer for Older Adults
by

-

February 06, 2018

-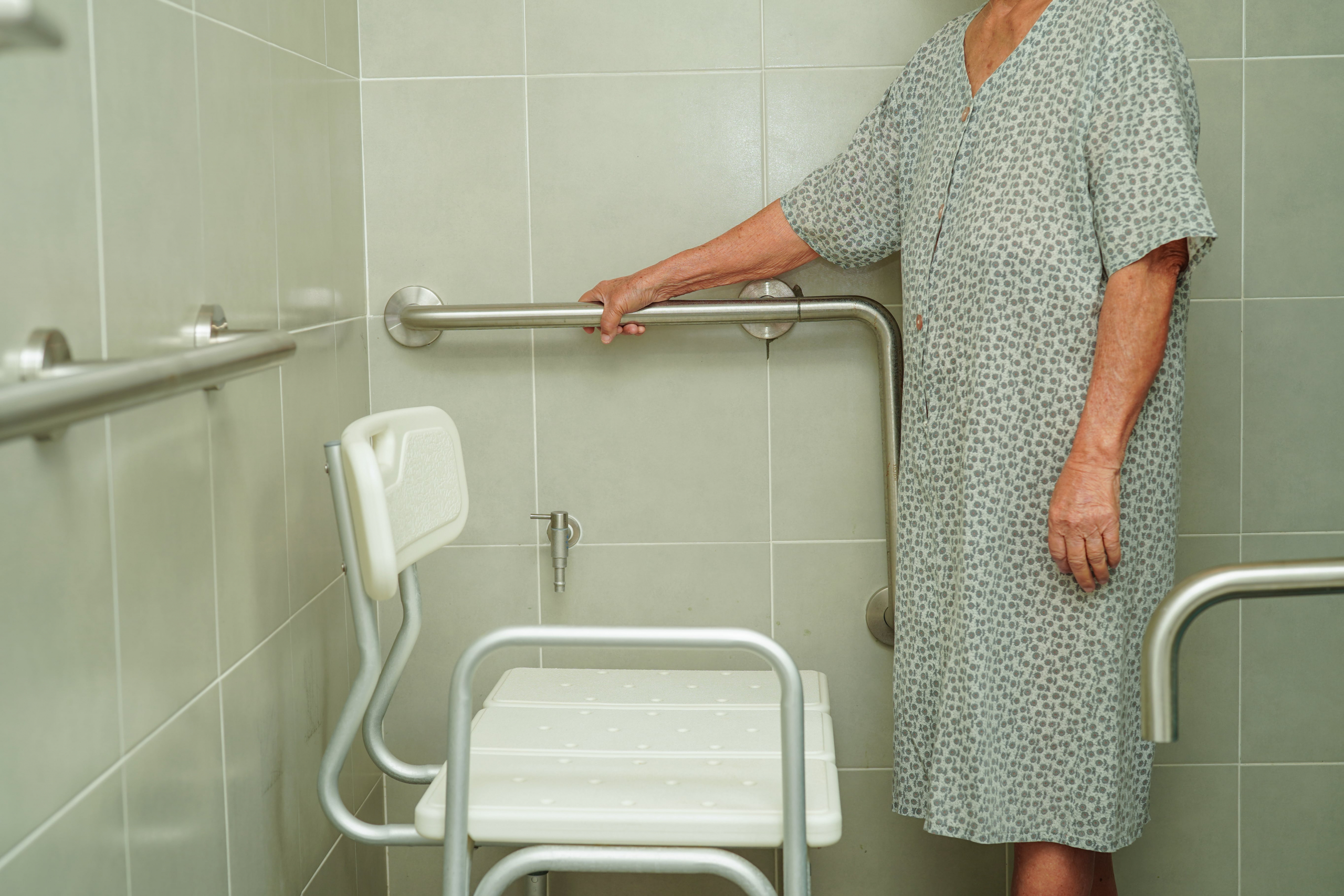 Bathrooms are the number one site of home-based accidents that lead to injury and death. A bathroom's hard slippery surfaces combined with moisture make for a plethora of safety hazards that pose a high risk for anyone with mobility and balance issues. Older adults are particularly vulnerable to bathroom-related falls and injuries.
Here are 10 modifications you can make to your bathroom to reduce the risk of injury:
Use non-slip strips: Placing non-slip strips on the bottom of your tub or shower, or using non-slip mats will reduce the risk of slipping and falling. Non-slip bathroom accessories come in a variety of colors and designs, and can add an attractive accent to your bathroom while improving safety.
Eliminate throw rugs: Bathroom mats and rugs may be safer than a wet floor, but for older adults they pose a tripping hazard. Best to eliminate rugs altogether in areas of your home where your older adult navigates.
Keep bathroom floors dry: Without mats and rugs, keeping tile floors dry is critical for safety. Do a quick check after bathroom use to ensure household members leave a safe space.
Install grab bars: Areas around your tub, shower and toilet where your older adult needs to stand from sitting, or to gain balance, should be equipped with grab bars. They provide a safe and stable anchor for your older adult to grip, reducing the risk of falls.
Add a bath or shower seat: Standing in the shower or sitting in the tub can pose a challenge for older adults that may make them bath-shy. Bath seats are portable and provide a safe and comfortable solution for bathing without the risk of falling.
Install a hand-held shower wand: It is often difficult for older adults to bathe thoroughly. A hand-held shower attachment makes it easier to bathe hard-to-reach places, and a head with adjustable settings makes for an enjoyable bathing experience that your older adult will look forward to.
Maximize lighting: Poor lighting is one of the biggest hazards leading to falls and injuries. Many older adults are already visually impaired, and low lighting just adds to the problem. Install brighter bulbs or additional fixtures to make your bathroom bright and easy to navigate.
Use a toilet seat riser: Older adults often suffer from weakened leg muscles and achy knees and hips. A toilet seat riser makes getting onto and off of the toilet easier, and may eliminate accidents.
Remove all clutter: With an older adult in your household, you may need to rethink your decor, especially in your bathroom. Since the bathroom is already the least safe space in your home, eliminating clutter and keeping things organized will improve overall safety and utility.
Make products accessible: Toiletries and cosmetics kept in medicine cabinets or stored on high shelves can be hard for older adults to access, and reaching for them can throw an older adult off balance. Find a decorative solution to make products accessible and convenient.
At CertHealth, we offer the best solutions for your home health care and safety needs. Our quality products are made from the best materials to keep you safe and give you the best quality of life. Make CertHealth.com your go-to website for all your home health care and medical supply needs.

Fast Delivery
Same day delivery as soon as possible

Special Discount
Get attractive offers day by day

Secure Checkout
Fully secured SSL checkout technology

Money Returns
100% Money back guarntee